Humane Society of Somerset Co. raising funds to save kitten's eyesight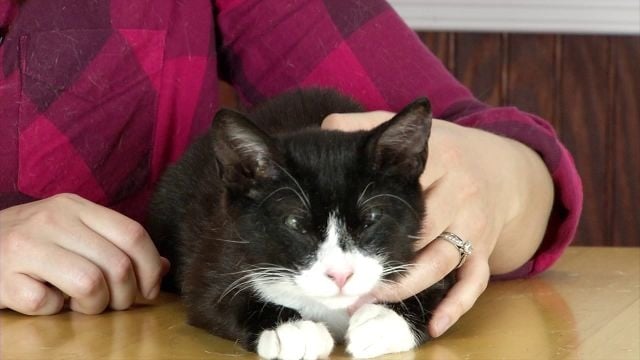 A kitten rescued from a feral colony in Somerset County, now needs surgery to prevent going blind, and the shelter is hoping for donations to get it done.
The sweet little Tuxedo girl is Precious. She is a 6-month-old special needs kitten, who was rescued by The Humane Society of Somerset County back in March.
Precious has a condition called eyelid agenesis, that causes her blinks to not moisturize her eyes. Now, volunteers at the shelter give Precious eye drops every two hours, to help maintain her vision, and keep her comfortable.
This condition requires surgery, to prevent Precious from loosing her eyesight. The surgery costs around $5,000, and the Humane Society is asking for donations, to help repair Precious' eyes. Once her eyes are fixed, Precious will be available for adoption.
If you'd like to donate, contact the Humane Society of Somerset County at 410-651-2424.