Headquarters set to rock for the Funky Monkeys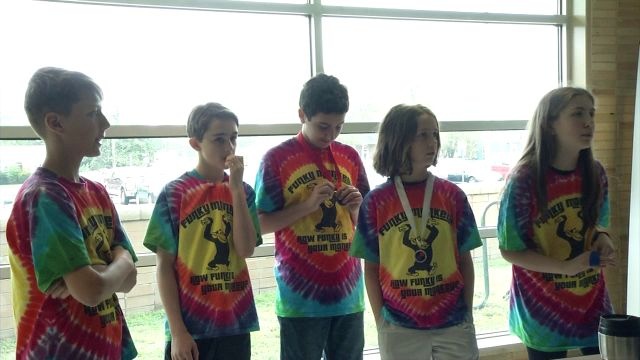 Tuesday night Headquarters live in Salisbury will be rocking out for a good cause. As they are set to hold a fundraiser concert to send the Salisbury Middle School Destination Imagination Team "the funky monkeys" to the Global Finals.
The team placed first in the region and second in the state.
47 ABC caught up with the Funky Monkeys at school to watch them practice and got a little more information about the concert.
They say tickets are $5 at the door and refreshments will only be a dollar.
As for the live music they tell us that will be provided by teen bands, Arcade, Pointless Wonder and The Major Minors.
"We'll play all types of music. We'll play from country to rock, eighties to nineties to pop, like whatever," said Brennan Kaiser, drummer for Arcade and a member of the Funky Monkeys.
We're also told there will be a gift card tree raffle and raffle tickets will be sold for a chance to win an Apple watch.
Doors open Tuesday night at 6pm.