Family looking for answers after son reportedly bit by dog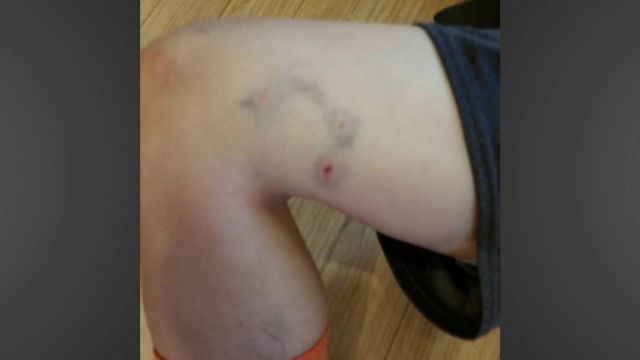 A family in Ocean Pines is looking for some help after their nine year-old son was reportedly bitten by a dog earlier this week.
The boy's mother tells 47 ABC he was at the Ocean Pines skate park on Monday night, when he approached a couple with a dog. The boy apparently spoke with them for a few minutes and asked to pet the dog. When the boy placed his hand on the its head, the boy's mother said the dog bit him.
The parents are looking for that couple to make sure the dog was up to date on the shots. We're told they are not looking to press charges just want to make sure their son is safe.