Dover man wanted in Bethany, arrested in Harrington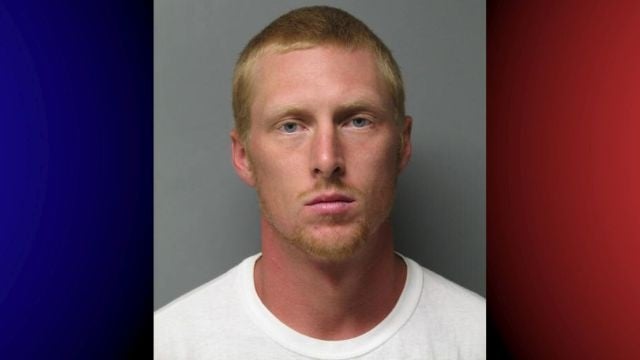 A Dover man who was wanted by two separate Delaware law enforcement jurisdictions, has been arrested.
Harrington Police say on Sunday around 5:30 PM, Officers were notified about a wanted man, 30-year-old Danny Harding Jr., of Dover, who was driving through Harrington. Harding was apparently wanted out of the Bethany Beach Police Department and also had several active capias out of Sussex County Court of Common Pleas.
Officers then set out, and say they found him inside of a parked vehicle on Cozy Wood Court, where he was taken into custody. Police say while Harding was being transferred to a patrol car, he fled on foot, and Officers had to chase him, before one used a Taser to subdue him. Harding was then again taken into custody, this time, without further incident.
According to the report, Harding was wanted in Bethany after he led Officers on a vehicle chase, during which he crashed, and fled from the scene on foot, back on April 24. Harrington Police say after his arrest on Sunday, a search of his vehicle reportedly revealed 1.6 grams of marijuana, .165 grams of heroin, and drug paraphernalia, inside. He was also apparently driving with a suspended or revoked license.
He was then charged with possession of marijuana, possess or consume a controlled substance, resisting arrest, possession of drug paraphernalia and driving with a suspended or revoked license, by the Harrington Police Department, and reckless endangering first degree, disregarding a police officer's signal, resisting arrest and numerous other traffic charges, by the Bethany Beach Police Department.
Harding was then arraigned, and given a $2,500 unsecured bond for the Harrington charges, and a $3,505 secured bond for the Bethany Beach charges, and capias. He was then turned over to the Sussex Correctional Institute.