Delaware Memorial Bridge lost $204K in tolls during repairs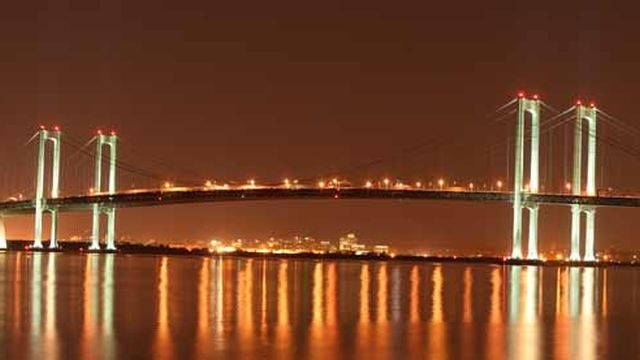 (AP) – Emergency repairs cost the Delaware Memorial Bridge more than $204,000 in toll revenues.
Three of the four lanes on the Delaware-bound span were closed last month and motorists could only use the right lane. Traffic backed up into New Jersey on the first day of the repairs.
The Delaware River and Bay Authority on Tuesday released figures showing 34,417 fewer vehicles crossed the span that links New Jersey with Delaware and the agency lost $204,544 in toll revenue between April 19 and April 21.
Many motorists used the Commodore Barry Bridge instead.
The agency says 35 million vehicles cross the two spans of the Delaware Memorial Bridge each year.