UPDATE: Authorities continue to investigate Pittsville homicide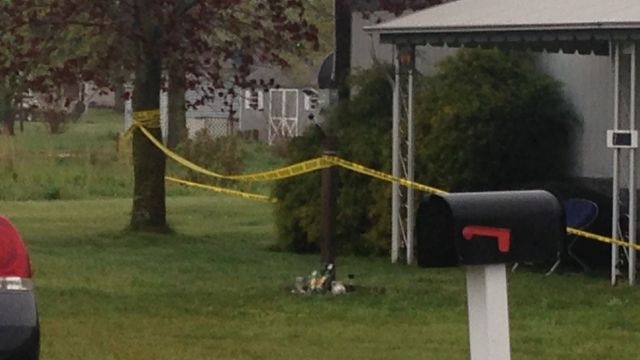 Authorities are continuing to investigate a homicide after they say a man was fatally stabbed by his wife in their home on Wednesday.
Jeremy Nolin, 45, was found dead Thursday afternoon on the 7000 block of Cemetery Avenue in Pittsville. The suspect in custody is the woman who police say identified herself as his wife, 32-year-old Shawna Hournbuckle.
Neighbors 47ABC spoke say the couple kept to themselves for the most part; however, Laura Basile says she's the only who really spoke to them. She tells 47ABC she's upset at the situation itself but is more frustrated at the fact that Hournbuckle did not report it until the following day.
"You're [Hournbuckle] not a little kid," Basile tells 47ABC. "You're 32 years old. Call somebody. You screwed up. You made a mistake. Call somebody. What if he could have been saved?"
Basile describes Nolin as quiet and nice but admits she was "uncomfortable" around Hournbuckle.
Sergeant Jason Ramey of the Wicomico Bureau of Investigation ("WBI") says Hournbuckle told police Thursday she and Nolin had been fighting the night before.
According to charging documents obtained by 47ABC, she claims Nolin attacked her once she went to bed, so she grabbed a paring knife and stabbed him once on the right side of his chest.
Hourbuckle told authorities, Nolin told her "You got me good" and left the bedroom.
She also told authorities she tried to clean the wound and wrapped Nolin's body in a blanket the next morning after finding it covered in blood and cold to the touch. She says she left the house and went to the park before calling police around 2 p.m.
Authorities say there are inconsistencies in her story and that their crime scene examination revealed a large butcher's knife with blood on the blade in the kitchen drawer.
Police have not said whether they also found a paring knife as Hournbuckle claims to have used during the incident.
Another disparity, according to the charging documents, was the location of the wound. Police say it was on the left side of the chest, while Hournbuckle said it was on the right.
They also reportedly found several lacerations and a bite mark on Nolin's chest.
Sergeant Ramey was unable to confirm whether authorities found any evidence of lacerations or marks on Hournbuckle's body.
"He was a decent guy, and he didn't deserve this at all," Basile tells us.
According to authorities, Hournbuckle has been turned over to the Wicomico County Detention Center on a 1,000,000 dollar bond. As of 3 p.m. Friday, she had not posted bail.
WBI reports Hournbuckle faces charges of 2nd degree murder, manslaughter, 2nd degree murder, dangerous and deadly weapon with intent to injure, and first degree assault.
The Wicomico County Sheriff's Office is the lead investigating agency.