Traffic stop in Seaford lands two behind bars on drug charges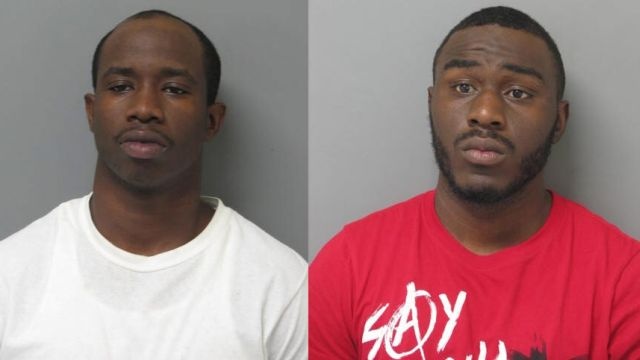 A traffic stop in Seaford, led to the arrests of two people, on drug charges.
Delaware State Police say on Thursday around 5:50 PM, a Trooper on patrol on Sussex Highway, near Old Furnace Road noticed a green Honda Civic with an expired registration. They then pulled over the car, and spoke with the driver, 20-year-old Anthony Robinson, and his passenger, 23-year-old Shaquil Turnage, both of Seaford.
Police say during the stop, the Trooper smelled marijuana, and asked the occupants to get out of the car, before it was searched. During the search, Troopers say they found a total of 650 bags of heroin weighing 9.75 grams along with over $1,200 in suspected drug proceeds, although no marijuana was found.
Both Robinson and Turnage were taken to Troop 5, where they were charged with possession with intent to deliver heroin, possession of heroin, conspiracy 2nd, and possession of drug paraphernalia, Robinson was additionally charged with driving while suspended or revoked and expired registration.
Robinson and Turnage were arraigned, and ordered to be held at the Sussex Correctional Institution on $77,050 and $76,500 secured respectively.