Snow, thunder, rain: East Coast sees it all as April opens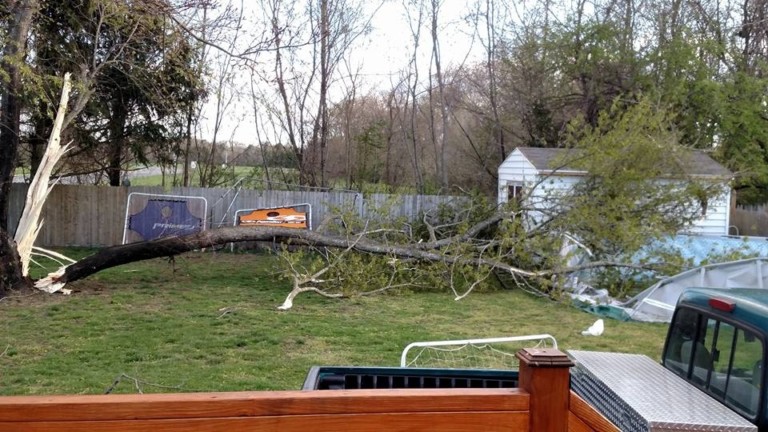 If it's early spring, that means indecisive weather. And it's here.
Storms are leaving snow, rain, thunder and wind across parts of the East Coast this weekend.
Thunderstorms rumbled through Pennsylvania, Delaware and Maryland while New England was seeing snow. Not unusual for New Englanders, but given the mild winter of late, another reminder of where they live. The National Weather Service issued a winter weather advisory for early Sunday morning through near the noon hour for most of southern New England.
Parts of Rhode Island and Massachusetts could see high winds and 1 to 4 inches of snow with the potential for thundersnow. That could mean heavy snowfall with whiteout conditions. Forecasters also are warning of high winds in parts of Connecticut and in Vermont.
Southern New Hampshire could see 2 to 4 inches of snow and wind gusts of up to 50 mph. York County in Maine could get 2 inches of snow, with less farther north.
Forecasters say the winds could cause tree damage and scattered power outages.