One arrested, one wanted after traffic stop in Rehoboth Beach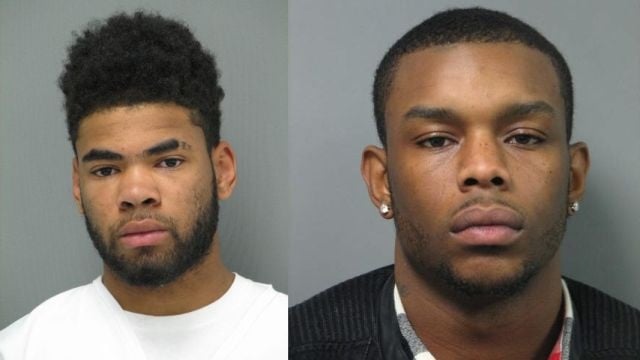 One man was arrested, while Police search for a second, after a traffic stop in Rehoboth Beach on Monday.
Rehoboth Beach Police say just after 9:50 PM, an Officer stopped a Dodge Dart, driven by Cason Marshall, 19, of Dover, on Rehoboth Avenue westbound, for speeding. Police say while the Officer was walking up to the car on Grove Street, near Columbia Avenue, they smelled marijuana. According to the report, Marshall was removed from the car, and given standardized field sobriety test, before being arrested.
There were also apparently two 16-year-olds, and 20-year-old David Brown inside the vehicle, who were removed, after Marshall's arrest, but Brown reportedly fled from the scene on foot. Police say responding units looked in the area, but weren't able to find Brown, who was last seen running Eastbound on Sussex Street. During a search of the Dodge Dart, Police say they found two plastic bags with in excess of 50 grams of marijuana inside, where Marshall and Brown were seating.
Investigators say they learned that Brown was in violation of an active domestic violence protective order, preventing him from coming within 100 yards of one of the juveniles in the vehicle. After Marshall's arrest, he was charged with 4 misdemeanor crimes which include 1 count of possession of marijuana, 1 count of possession of drug paraphernalia, 1 count of resisting arrest, and 1 count of criminal contempt of a domestic violence protective order.
Police say they are still looking for Brown, and are asking anyone with information about his whereabouts to contact the Rehoboth Beach Police Department at 302-227-2577 or Delaware Crime Stoppers by calling 1-800-847-3333. Tips can also be sent through the Rehoboth Beach Police Department via our Facebook page, or the Crime Stoppers website.