Md. governor says he still won't support Trump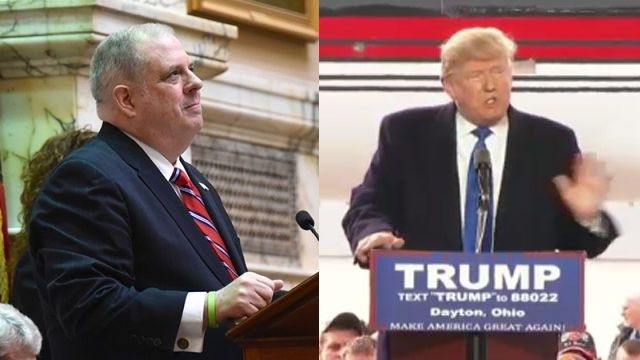 AP) – Maryland Gov. Larry Hogan says he still won't support Donald Trump's campaign for the White House, despite the Republican's big victory in Maryland's primary this week.
The Republican governor said Friday his position has not changed after Trump won all of Maryland's 38 delegates to the Republican National Convention.
    
Hogan says he gets asked about his position "almost every day," but it has not changed. In response to a reporter's question at a news conference, Hogan said: "I'm not going to take any more stupid questions about Donald Trump." The governor says he's focused on Maryland, not the presidential campaign, which he has described as "a mess."
    
Hogan told The Associated Press last month that he is "not a Trump fan" and didn't believe the billionaire should be the nominee.