Harris comments on projected Congressional Dist. 1 win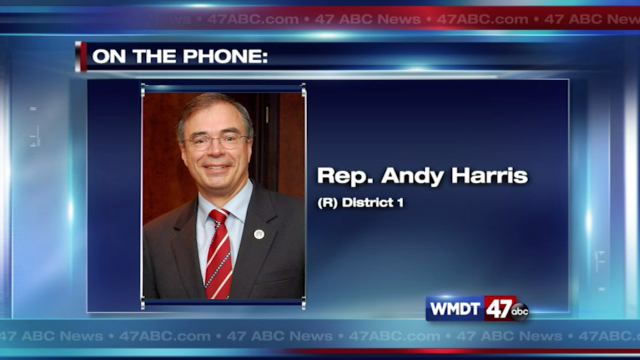 47 ABC has confirmed through numbers from the Associated Press that current Rep. Andy Harris (R-Dist. 1) sealed the vote for his current position.
Harris ran against opponents, Michael Smigiel, Jonathan Goff, and Sean Jackson. According to the AP, he took the vote by about 78%, as of the latest numbers around 12AM Wednesday.
47 ABC's David Caldwell caught up with Harris Tuesday night, to ask him about his reaction to the news that he was the projected winner.
"I am humbled because the republicans in the first district have decided pretty overwhelmingly to give me a chance to go back and represent them," Harris said. "They know I stood up for the poultry industry, the farming industry, tourism industry the water men. I stood up for industries on the eastern shore and the eastern shore republicans have decided to make me their nominee in November."
47 ABC asked Harris about what he plans to do in November, to which he replied, "It's just going to be continuing to remind people first of all that I'm doing the job they sent me to Washington to do and then to remind people that that's what I've been doing for five and a half years."