Family displaced after Little Creek fire, donations needed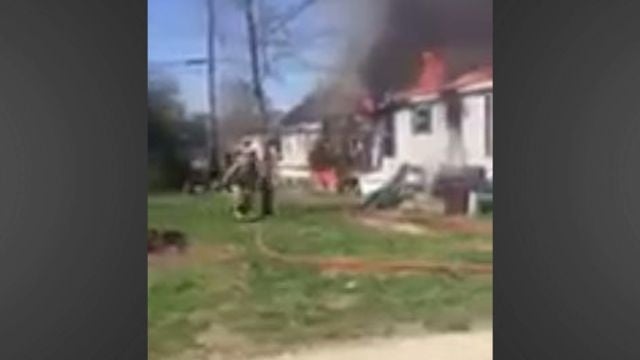 The Little Creek Fire Company is now asking for donations, after a family was displaced after a fire near Dover on Wednesday.
According to the Volunteer Company's Facebook page, the fire broke out at a mobile home on Woods End Road, in Willow Tree Trailer Park. The Magnolia Fire Company, Leipsic Fire Company and Kent County Emergency Medical Services were also on the scene.
Officials say 43 firefighters battled the blaze for 20 minutes. One resident was treated at the scene. We're told the Delaware State Fire Marshal's Office is now investigating.
The Little Creek Fire Company says the house belonged to a family of five, who are now displaced. Officials say they are in need immediate clothing for the following:
Girl 10-years-old (medium or size 8)
Boy 11-years-old (medium and size 10)
Boy 15-years-old (large shirts and 32×32 pants)
Female 39-years-old (medium and size 6)
Male 38-years-old (x-large and 36 x 32)
If you would like to donate to the family you can contact Ms. Lowery at 302-401-9465, or visit the family's GoFundMe page. https://www.gofundme.com/2axsg6y4