Back to Nature classic crème cookies recalled after milk left off label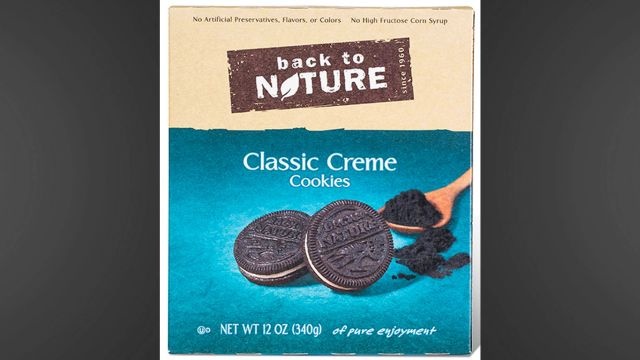 A local grocery chain has announced the recall of a type of cookie, due to an allergen being left off of the label.
Giant Food says Back to Nature Foods has pulled Back to Nature Classic Crème Cookies from shelves. The cookies may apparently contain milk, an allergen that is not listed on the ingredient label.
The following product is included in this recall:
·    Back to Nature Classic Crème Cookie, 12 oz, UPC 81989801103 with best by dates of 10 SEP 16 and 16 SEP 16 labeled on top of the package
Officials say the cookies are okay for people who don't have a milk allergy to eat. Those with an allergy or severe sensitivity to milk may have a serious or life-threatening allergic reaction if they consume this product. Giant says they haven't received any reports of illnesses at this time.
Allergic reactions, which typically appear in minutes to two hours after eating, can include: hives; flushed skin or rash; tingling or itchy sensation in the mouth; face, tongue, or lip swelling; vomiting and/or diarrhea; abdominal cramps; coughing or wheezing; dizziness and/or lightheadedness; swelling of the throat and vocal cords; difficulty breathing; loss of consciousness.
Those who purchased the cookies should throw away any uneaten portions, and bring their purchase receipt to Giant for a full refund.  
Questions about the recall can be directed to Back to Nature's Consumer Relations Center at 844-275-5845 or Giant Food Customer Service at 888-469-4426.