UPDATE: Driver charged in crash that paralyzed Wicomico Co. firefighter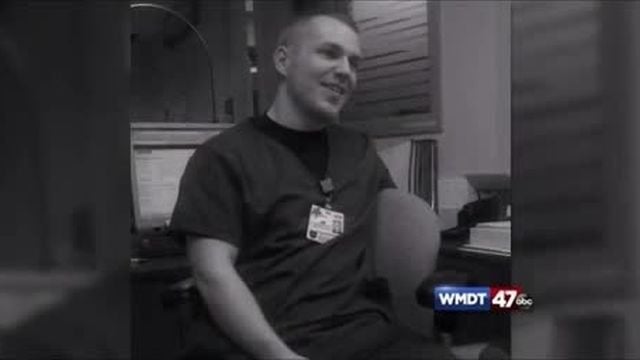 A Delaware man is now facing charges, in connection with a crash that left a former Wicomico County firefighter and EMS worker, paralyzed over the summer.
According to court documents, on July 18, 2015 around 3:20 AM, a 2010 Ford Edge, was driving behind a 1994 Ford Ranger, on Route 50 near East Side Road. The Edge apparently hit the back of the Ranger, causing the pick-up truck to roll onto its passenger side, slide across the shoulder, and hit a metal guardrail, before rolling back into the upright position.
The driver of the Ranger, 30-year-old Robert Ryan Stevenson, was air-lifted to the University of Maryland Shock Trauma Center, with life-threatening injuries. Troopers say the driver of the Edge, 25-year-old Obrian Handy, smelled of alcohol, and "failed poorly" at field sobriety tests. Handy apparently requested medical attention, and was taken to Peninsula Regional Medical Center, where he was also give a blood test that reportedly read that he had a blood alcohol content of .09. The legal limit in the State of Maryland is .08.
Investigators say they noticed an open bottle of Modelo beer inside of the Edge. The vehicle was searched with a warrant, and Investigators were apparently able to get data from the airbag and powertrain control modules. The Maryland State Police Crash Team says the data shows that the Edge was recording a wheel speed of 93 miles an hour, when it hit the Ranger.
The airbag control module apparently showed in the 5 seconds leading up to the crash, there was no-braking, or reduction in acceleration. Court documents state that this data is an indication that Handy didn't react to Stevenson's vehicle being in front of him.
Investigators say the powertrain module is designed to store up to 23 seconds of pre-crash data, which is recorded in .2 second intervals. Based on that information, Handy is apparently believed to have been driving between 99 and 93 miles per hour, leading up to the crash. The speed limit on Route 50, where the crash occurred, is 55 MPH.
Investigators say after they consulted with the Wicomico County State's Attorney's Office, Handy was charged with life threatening injury by motor vehicle while under the influence of alcohol, life threatening injury by motor vehicle while impaired by alcohol, driving vehicle while under the influence of alcohol, driving vehicle while under the influence of alcohol per se, driving vehicle while impaired by alcohol, reckless driving, and negligent driving.
At this time, Investigators say Ryan Stevenson is paralyzed from the neck down, with limited movement to his arms.