UPDATE: Body of missing Dover airman located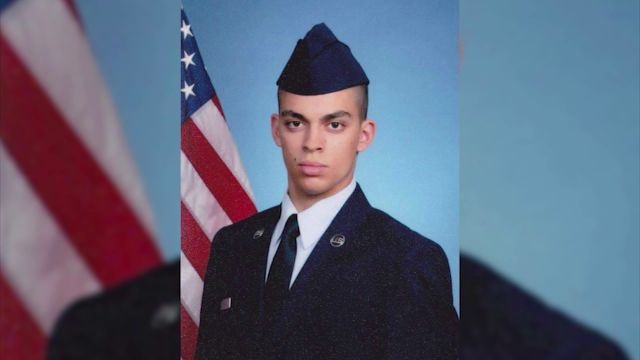 The body of a missing Dover airman has apparently been located.
Dover Police say on Thursday around noon, Officials were notified about a body that was found in the C & D Canal along Dutch Neck Road. Officials say the body was found by a fisherman in the area.
After the discovery, the body was reportedly turned over to the Delaware Division of Forensic Science. There, Police say the Medical Examiner identified the body as Keifer Huhman.
Senior Airman Keifer Huhman was last seen on February 7 around 6:00 PM, leaving his home in Blue Hen Apartments driving a blue 1997 Ford Ranger with Florida tags. Huhman, of the 436thCommunications Squadron, did not report to duty on Monday, February 8.  At that time, DAFB authorities initiated a missing person investigation. His truck was later found to have been found, and towed from the shoulder of the William V. Roth, Jr. Bridge, which spans the C&D Canal.
The search for Huhman was called off, and he was declared dead in early March. A memorial service was held at the Dover Air Force Base, on March 12.
Huhman's father, Kenneth, released this statement on the Bring Keifer Home Facebook page, on Friday. "Keifer Huhman has been found. We will be bringing him to Pensacola for his final resting place at Barrancas National Cemetery. Thank you everyone for your support. I will be offline for a little while. Thank you everyone in DE who kept looking. Thank you for bringing my son home."