Ocean Downs and its workers fail to reach deal on pay wages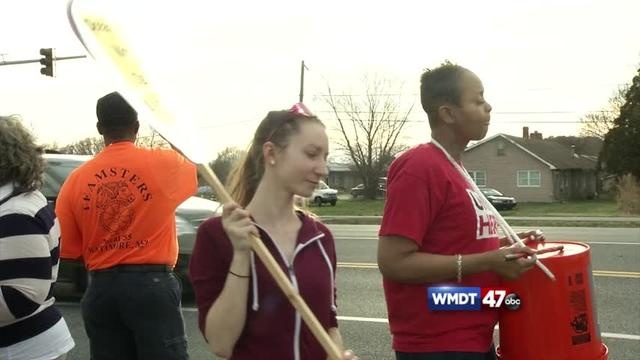 Ocean Downs Casino workers and management could not reach a deal in ongoing talks about entry level pay wages for workers.  Last week, the workers were picketing in front of the casino to show unity in the face of what they called unfair pay wages.  The next day, the two sides met, but could not strike a deal.
Mishy Leiblum, who organized the picketing on Thursday, tells 47ABC that 91% of the workers shot down the offer from management.  The main topic was a pay wage raise for entry level employees.  With a rising minimum wage in Maryland on the horizon, the gap between skilled workers and minimum wage workers is set to shrink.  Workers say they want to be paid well above minimum wage for the skills they provide. 
There is no word on when the next meeting between the sides will be.