Miles the Monster gets new stock car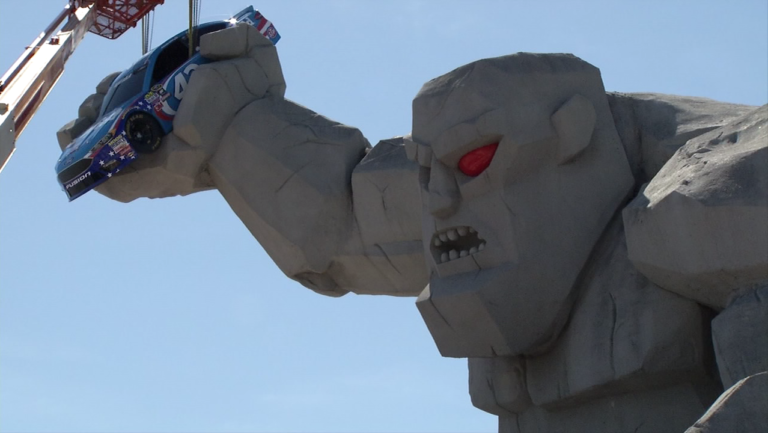 For Delaware NASCAR fans, there's no doubt you know who Miles the Monster is. However for those who don't, he's the 46-foot tall fiberglass giant in front of the Dover International Speedway and got a new addition on Wednesday.
Miles will now be holding a blue No. 43 Smithfield Foods stock car in his right hand. Smithfield Foods has entered a three-year agreement with the speedway as a sponsor of the monster monument at Victory Plaza. 
Seven-time NASCAR champion Richard Petty and Aric Almirola, the driver of the No. 43 Smithfield Ford for Richard Petty Motorsports, were on hand tocelebrate the unveiling.          
Almirola says, "To be able to hoist our car up into Miles the Monsters hand is really a unique opportunity and I'm really excited to be a part of it."