Meth lab fire in Clayton lands one behind bars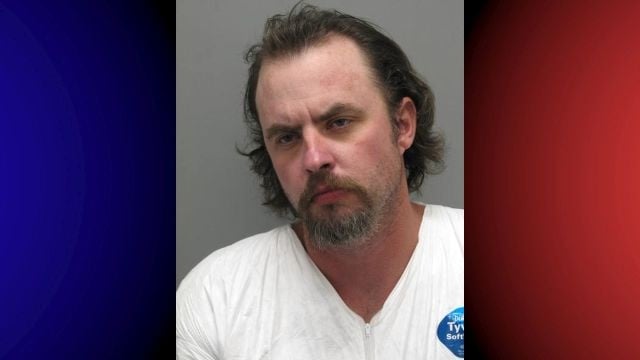 A garage fire in Clayton is apparently found to really be a methamphetamine lab, leading to one man's arrest.
Delaware State Police say on Tuesday around 6:50 PM, local fire departments responded to a garage fire on Downs Chapel Road. While crews were working to put out the blaze, they apparently found equipment and component mixtures of the manufacturing stages of meth, along with key ingredients in making the drug.
Police say at that point, Detectives assigned to the Delaware State Police Kent County Drug Unit, along with the Delaware State Fire Marshall's Office, Delaware Natural Resources, and the Little Creek Fire Company got involved with the investigation. Three residents of the property were reportedly evacuated, and the road was closed for about two hours, because Officials say there was immediate hazard.
According to the report, Investigators determined that James Sparks, 36, of Clayton, was in the process of manufacturing the meth when combustible materials used to make the substance, blew up in a bottle and ignited the fire in the detached garage. Sparks was apparently uninjured in the fire, and was taken into custody.
He was then charged with operating a clandestine laboratory, and ordered to be held at the James T. Vaughn Correctional Center on $20,000 secured bond.
Sparks was then additionally charged by the State Fire Marshall's Office with arson second degree, and three counts of reckless endangering second degree. A bond of $8,000 secured was apparently set on those charges.