MD teens wanted for statewide alcohol survey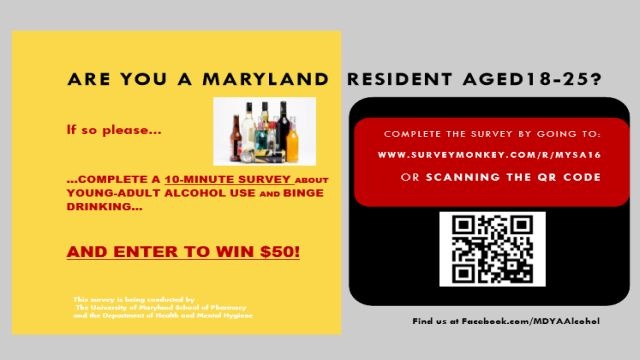 The state of Maryland is looking for young adults to participate in a survey to identify the use and behaviors of alcohol among teens.
The University of Maryland School of Pharmacy say, they need input from young adults in every county between ages 18 to 25, especially in Somerset which officials say is under-represented.
To complete the short survey go to the website www.surveymonkey.com/r/MYSA16. Once complete participates will be entered in a weekly drawing for a $50 gift card and a grand prize $100 gift card.
Deadline to submit a survey is April 11th.
More information can be found on the Facebook page for the survey, Maryland Young Adult Survey on Alcohol at www.facebook.com/MDYAAlcohol.