Mar. 1 – 1st Saturday Launch Party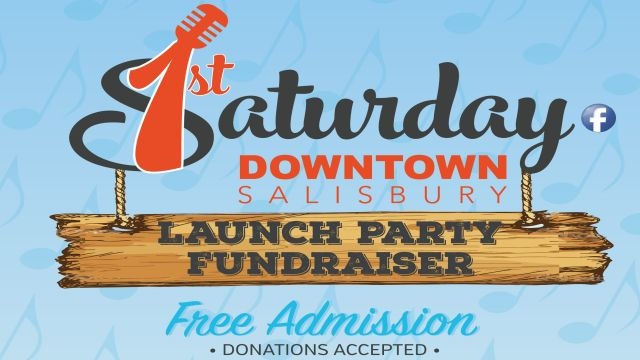 1st Saturday will celebrate the start of its second season by throwing a free Launch Party on Saturday, March 5, 2016 from 4 to 7 p.m. at Headquarters Live.
Three of 1st Saturday's 2016 bands will play at the event – Academy of Music Performance at 4 p.m., Zen Monkeys at 5 p.m., and Alex & Shiloh Band at 6 p.m. 1st Saturday will unveil its 2016 lineup at the event.
To raise money for the upcoming season, 1st Saturday will be accepting donations at the door, and all who donate will receive a complimentary bumper sticker. There will also be a silent auction, chance auction, 50/50 raffle, and games. The SoBo's on the Road food truck will be selling food and 1st Saturday will be selling limited edition 2016 T-shirts.
The Launch Party is also the official race packet pick-up location for the 2016 Tim Kennard River Run, which is on Sunday, March 6.
"The outpouring of community support for our event and overall vision has enabled us to carry on into a second season, and we couldn't be more excited," said Sarah Rayne, co-chair of the 1st Saturday Committee. "Yes, we will have plenty of opportunities for folks to support us financially at the Launch Party; but more than anything, we want our friends and neighbors to come celebrate with us. 1st Saturday's second season is going to be bigger and better, and that's largely because of this town and its incredible people."
1st Saturday provides a free, family-friendly experience for locals while also promoting local business, tourism growth, and community involvement through music and celebration. The event is an all-volunteer effort, a Downtown economic development initiative, and a project of the Salisbury Arts & Entertainment District, Inc., a 501(c)(3) nonprofit organization.
Like us on Facebook at www.facebook.com/1stsaturdaysby and visit www.1stsaturdaysby.com for more information.