Dorchester Co. waterman charged with poaching oysters, again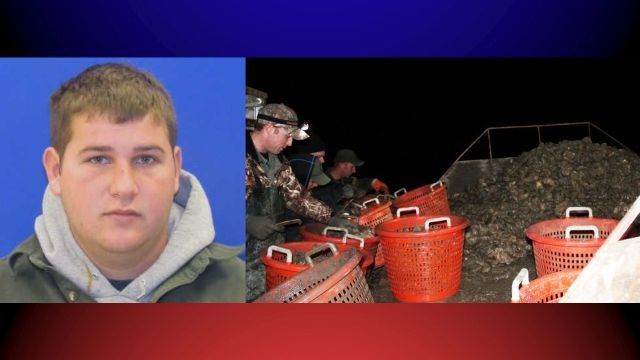 A Dorchester County man is facing charges, after he apparently harvested undersized oysters, and it isn't his first offense.
The Maryland Department of Natural Resources says on Friday, Maryland Natural Resources Police charged 26-year-old James Horseman with 146 counts of harvesting undersized oysters. Horseman was apparently intercepted by NPR Officers on February 9, while he navigated his skipjack into Tedious Creek in Toddville to dock.
According to the report, Officers checked the first of 152 bushels on the vessel, and noticed that they were undersized. Additional Officers were then apparently called to the scene to measure the entire catch. Officials say the bushels ranged from 8 percent to 30 percent under the state minimum size of 3 inches. It apparently took 17 Officers a total of seven hours to measure the entire harvest.
All of the undersized oysters were seized and returned to the water, according to NRP. Horseman, who lives in Madison, for trial in Dorchester County District Court on April 4. If found guilty, he apparently faces a maximum fine of $146,000. Officials say additional charges for Horseman, are pending.
NRP says Horseman has two previous convictions for harvesting undersized oysters, one in 2013 and one in 2015.