Wanted Dover man arrested during traffic stop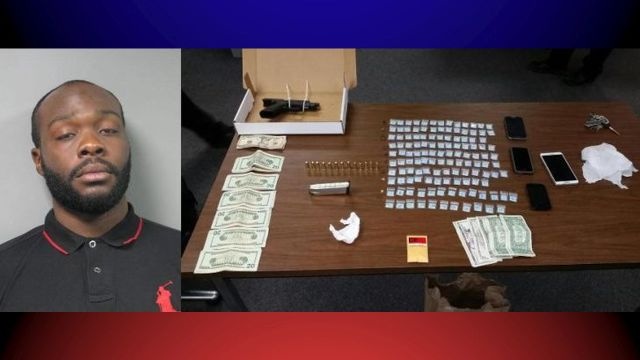 A Dover man was arrested on drug and weapons charges, during a Dover drug investigation and traffic stop.
Dover Police say on Tuesday around 1:20 PM, 22-year-old Morris Savage was pulled over on Route 8 near Saulsbury Road. During the stop, officers from the Drugs, Vice, and Organized Crime, Street Crimes, and Probation and Parole Units say they found a stolen .40 caliber handgun, 125 bags of heroin totaling 1.875 grams, .8 grams of marijuana, and $809 in suspected drug proceeds.
Police say there were also warrants out for Savage, from a previous incident,  that included charges of driving without a license and resisting arrest.
After Tuesday's incident, Savage was charged with possession of firearm  during commission of felony, possession of firearm by person prohibited, two counts of possession with intent to deliver heroin, possession of tier 1 with aggravating factor, carry a concealed deadly weapon, receiving stolen firearm, possession of marijuana, and possession of marijuana.
He is now being held at the James T. Vaughn Correctional Center on a $73,502 secured bond.