Virginia authorities: 2 killed in marina fire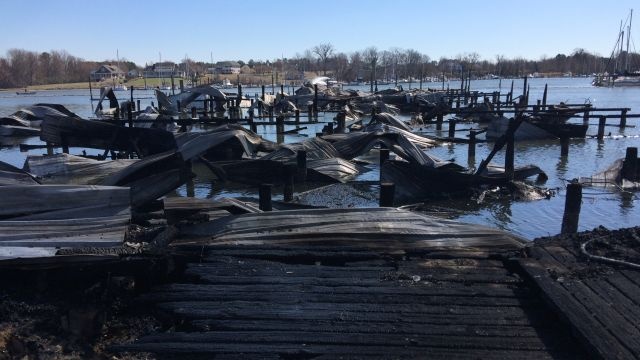 (AP) – Authorities say two people were killed in a fire that destroyed or damaged about 50 boats at a Virginia marina.
Virginia State Police Sgt. Michelle Anaya confirmed the deaths Monday morning. The victims' names were not immediately released.
    
The cause of the fire was not immediately known, but Anaya said police were investigating it as a possible arson.
    
Maj. Michael Sampson of the Middlesex County Sheriff's Office said the fire at the Dozier Yachting Center in Urbanna was reported at about 4:30 a.m. and was contained by about 8 a.m. Sampson said firefighters from about a half-dozen departments responded to the blaze,  which lit up the pre-dawn sky for miles.
    
The Coast Guard and the Virginia Marine Resources Commission also responded.