UPDATE: One dead after crash on Route 13 in Accomack Co.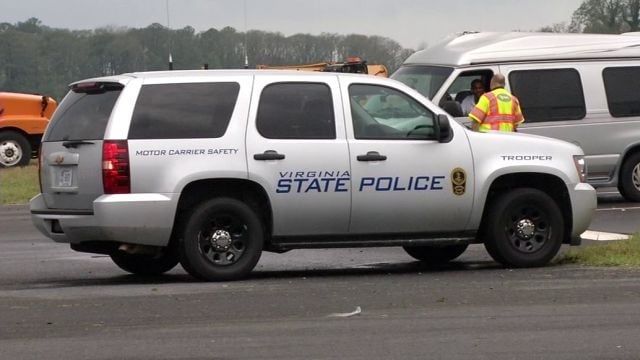 State Police say they are currently investigating a three vehicle crash, that killed one in Accomack County.
Virginia State Police say it all happened around 11:30 PM, on Route 13 at Daugherty Road, in Tasley.
According to the report, 63-year-old Linda Stevens, of Accomack, was driving a 2006 Ford F-150 on Daugherty Road, when she turned onto Route 13, into the path of a 2000 Chevrolet van, driven by 20-year-old Matthew Dee, of North Carolina.
Police say as Dee, and the passengers in the van, were getting out of the vehicle, it was hit by a 2005 Freightliner tractor trailer, driven by 44-year-old James Anderson, of South Carolina, that was driving on Route 13.
Nineteen-year-old passenger, Austin Rainey, of North Carolina, was in the backseat of the van, was apparently killed on impact. There were reportedly four other occupants in the van at the time, who were all able to get out before the collision.
Police say Stevens was charged with failure to yield to right of way.
State Officials shut down the northbound lanes of Route 13 at Daugherty Road, during the investigation, but it was re-opened around 5:00 AM Friday.