UPDATE: Felton man arrested for DUI after crashing into a house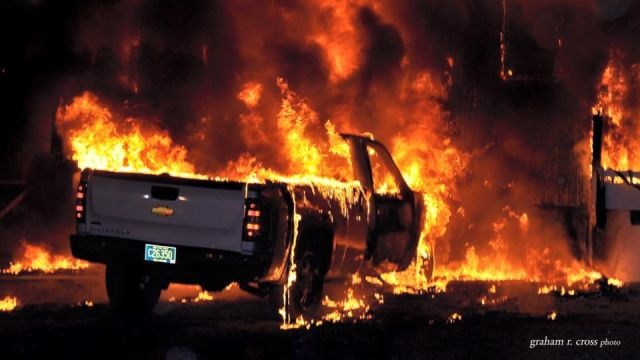 Members of the Delaware State Police say they have arrested a Felton man after he reportedly crashed his truck into a house, and left the scene.
Troopers say the incident happened around 7:35 P.M. on Friday. According to State Police, Donald Kittle was driving a 2011 Chevrolet Silverado west on South Bowers Road, when for undetermined reasons, exited the north side of the road and struck a home along the 4000 block of South Bowers Road.
Police say after striking the house, the truck became engulfed in flames. 
According to State Police, once that happened Kittle fled the scene but was soon located hiding between some houses nearby.
Troopers say Kittle, who was uninjured in the crash, was taken into custody and a DUI investigation ensued.  Kittle was later reportedly charged with Driving Under the Influence of Alcohol, Failure to Provide Information at a Collision Scene, Failure to Report a Collision to Police, Leaving the Scene of a Property Damage Collision, and Failure to Have Insurance. 
Troopers say Kittle was also charged with Offensive Touching of a Police Officer when he became disorderly at the troop and pushed a trooper that was conducting the DUI investigation.
Kittle was reportedly arraigned and committed to Sussex Correctional Institution on $2,000.00 cash bond.
South Bowers Fire Company responded to the scene and extinguished the fire, according to police.