Two injured after Salisbury utility pole crash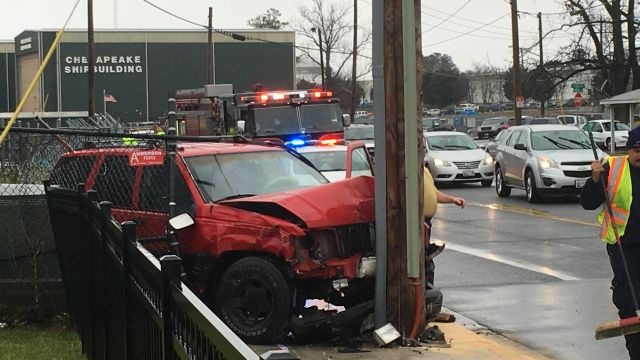 Two people were taken to the hospital, after apparently hitting a utility pole in Salisbury on Wednesday morning.
Salisbury Police say the red Jeep was driving on Fitzwater Street, going too fast for the wet conditions. They apparently lost control of the SUV, and hit a utility pole head-on, just after Chesapeake Shipbuilding.
Police say the two people inside of the vehicle were taken to Peninsula Regional Medical Center for treatment of non-life-threatening injuries.
The driver will be cited, according to Authorities.