Two charged following playground fight in Salisbury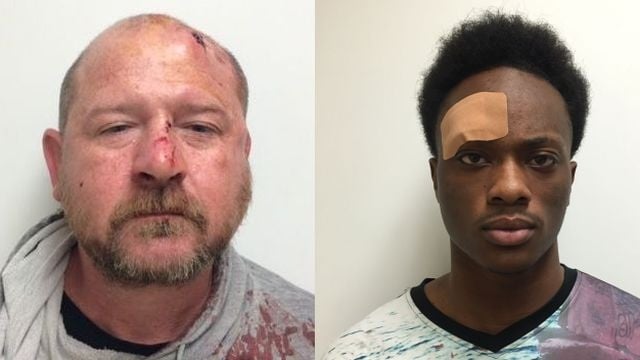 Two Salisbury men are facing charges, after Police say they got into a fight over music at a local playground.
Salisbury Police say just before 5:00 PM on Sunday, Officer responded to the Boundless Playground on Broad Street, for reports of a fight. Once on scene, Officers say they found 48-year-old Charles Smith, a teacher at James M. Bennett High School, and 18-year-old Kendal Smiley. The two men were apparently involved in a fight, that started when Smith confronted a group of young people who were playing loud music, at the park.
Police say when Smith confronted the group, Smiley stepped in, and the two started arguing, which then became physical, with Smith swinging a golf club at Smiley, hitting him in the head and upper torso. According to the report, Smiley then grabbed a stick, and started hitting Smith, along in the head and upper torso.
Smiley and the group then apparently attempted to leave the park, but were followed by Smith, causing a second confrontation on Broad Street, with the two assaulted each other again, with the golf club and stick.
Police say once on scene, they arrested both Smith and Smiley, after they were treated at Peninsula Regional Medical Center for serious, but non-life-threatening injuries. Each were then charged with assault first and second degree, reckless endangerment, affray, disorderly conduct, and possession of a dangerous weapon. After a bond review, Smith was released on a $100,000 bond, while Smiley was released on personal recognizance.
Police say their investigation is still on-going at this time, and they are asking anyone with information about this incident, to contact the Salisbury Police Department at 410-548-3113 or Crime Solvers at 410-548-1776.
47 ABC reached out to Wicomico County Board of Education Spokesperson Tracy Sahler, who said she has no further information about Smith at this time.