State rests in day two of Ennis trial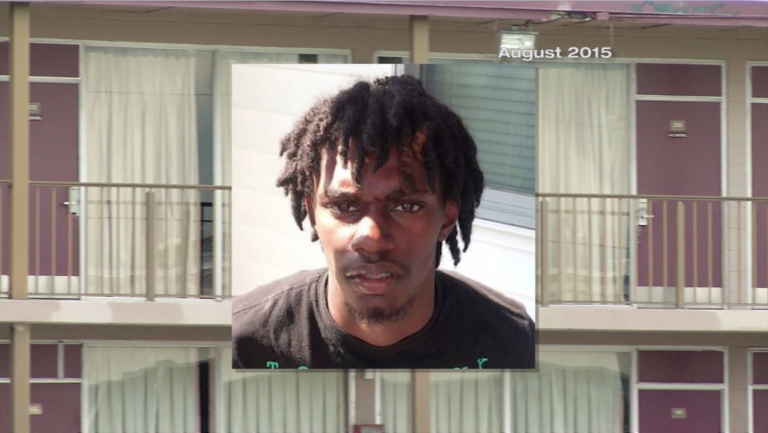 The state rested their case on Wednesday in the trial of 20-year-old Larry Ennis. He's facing dozens of charges including first degree murder in connection with the death of 17-year-old Rakim Russell. Russell was shot in the head leaving a party at the America's Best Value Inn in Salisbury this past August.
The majority of the state's witnesses on Wednesday were members of law enforcement.  However, their star witness was the man behind the wheel the night Russell was killed. 
According to the driver of the white Chevy impala, the shot that killed Rakim Russell was fired from his car. He says he drove Ennis, Ky'shir Connally, and Jarrett Stokes, who refer to themselves as "the dream team," to the Mattress Wearhouse parking lot. It's across the street from the America's Best Value Inn where the party was.
The driver says Ennis and Connally were angry because they were forced the leave the party after they got into fight with some people there. Apparently Ennis told Connally to call Stokes so they could have more people to fight with when they went back to the party.
The driver says he was under the impression that they were just going to "beat people up." He said he didn't initially realize Stokes had a gun wrapped in a cloth sitting in his lap in the car. According to the driver, when they got to the parking lot, Stokes, Connally, and Ennis were looking for a guy in a red shirt.
The driver says Stokes eventually fired four shots into the crowd. According to police, that's when Russell was hit. Ennis apparently later disposed of the bullet shells the group found in the car. The driver claims after firing the gun Stokes said, "All I wanted to do is have fun." However, once the guys got word that Russell had been killed, Ennis apparently said "We're going down."
The driver says he shared all this information in a second interview with police about three days after the shooting back in August. He received a plea deal for his testimony. The driver is said to be serving fifteen years for his involvement in the shooting.
The defense will begin their case on Thursday in court at 9:30 a.m.