Milford brothers wanted by Delaware State Police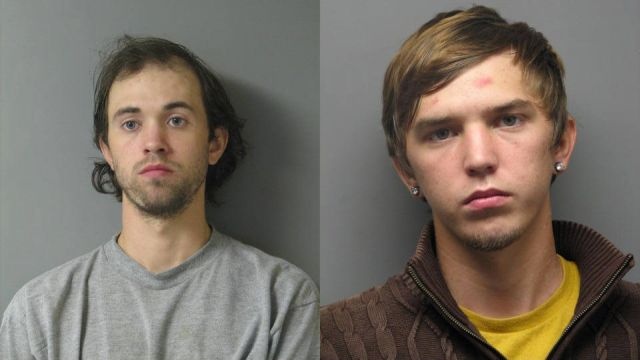 State Police say they are searching for two Milford brothers, who are wanted on various theft charges. Delaware State Police say they are looking for 26-year-old Matthew Meding, and 24-year-old Joshua Meding.
Matthew Meding is on two counts of burglary second, numerous counts of theft, and several counts of criminal trespass. The charges apparently stem from incidents that happened back in early November, including a rash of car break-ins near Lincoln.  He is also being sought for a burglary that Police say he committed in the Frederica area where he took a 66-year-old victim's credit card, and withdrew over $5,000 in cash.
Joshua Meding is wanted for theft by false pretense, falsifying business records, and selling stolen property after Police say an investigation showed that he had taken golf cart batteries from a home in Lincoln, and then sold them at local salvage yard for cash.  He is also apparently wanted on two capiases out of Sussex County Court of Common Pleas.
Anyone with information about either or both of the brothers, is asked to contact Trooper D. Patterson at 302-703-3326 or Delaware Crime Stoppers at 1-800-TIP-3333. Tips can also be sent via text to 274637 (CRIMES) using the keyword "DSP."