Former Del. Mike Smigiel believes he's the right man for Congress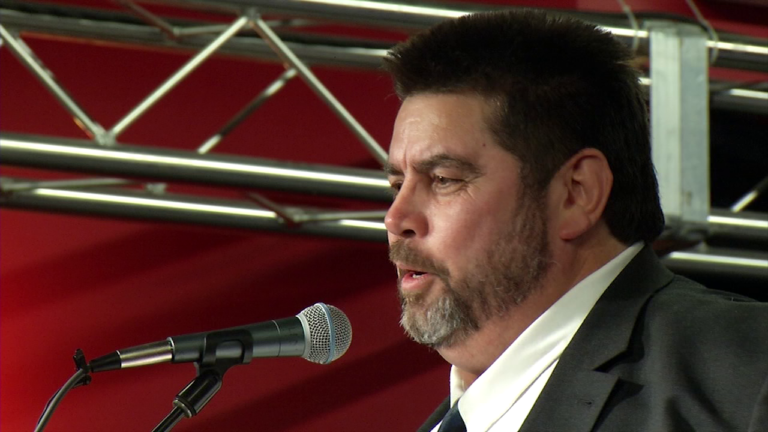 Smaller government, better treatment of businesses and reducing the national debt. That's what Republican and former Maryland Del. Mike Smigiel, says he's standing for during his run for Congress. If he's successful, Smigiel would represent the Congressional first district. 
The self described libertarian-conservative was in Salisbury Saturday, answering questions from the public about gun laws in Maryland.
"I'm a capitalist, get rid of the regulations, the over-taxation, let the business thrive. I've got a 100 percent rating with the farm bureau, farmers just want to be able to grow their crops, be left alone and to be able to pay their taxes," Smigiel said.
Smigiel, a former marine, says he supports gun owners and will work to support our soldiers. That approach has led people like veteran Justin Trader to support him.
"Once his name gets out there, who he is and what he's done. I think he has a very good chance of winning that seat. I think he's our next congressman," Trader said.
Smigiel, prides himself on two things. One, his accessibility to the people.
"I will have my cellphone available, just like I have the last 12 years in the legislature, it's 410-920-0128, you can reach me twenty four seven," Smigiel said.
And two, his willingness to uphold the Constitution, even if that means calling someone out within party lines.
"You stand on principle, you stand on party and that's the problem, people put party ahead of principle. You got to stand on principle and you don't put the politics above the people," Smigiel said.
Smigiel also wants voters to know he's not afraid to work across party lines, pointing to marijuana decriminalization act he supported in Maryland with the help of former democratic gubernatorial candidate, Heather Mizeur.