Feb. 3 – MD Craft Beer Lovers Month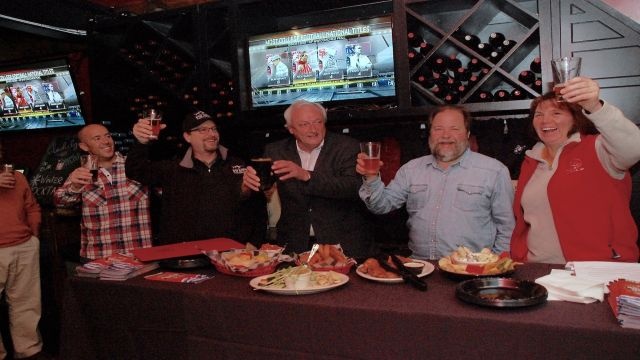 Febrewary will focus attention on local craft beers.
Brewery owners from all over the area joined Sen. Jim Mathias as he read a senate proclamation proclaiming next month "Febrewary: Craft Beer Lovers Month in Maryland."
The rise of craft beer on the Eastern Shore has been a boon to both the state and local economies. Jobs and tax revenue are the most obvious examples, but also the improved profile of restaurants and taverns that carry craft beer made locally.
Mathias, working with craft beer promoter Shore Craft Beer, lobbied the state to take the next step in emphasizing the region not only as a beach destination, but also as a craft beer destination. To that end, the State of Maryland office of Tourism partnered with the Brewers Association of Maryland and Shore Craft Beer to put together "Febrewary: Craft Beer Lovers Month in Maryland."
What this could mean for the Eastern Shore is an extension of tourism as restaurants and hotels put together packages meant to promote off-season travel to the area. Additionally nearly two dozen local restaurants already have committed to promoting local craft beer with their food throughout February. Participating restaurants will provide suggestions as to which local beer best complements one or more of their menu items.
"Every dollar that's out there working for us in our industry, whether it's our breweries, tourism, restaurants, hospitality, it's hard earned," Mathias said. "What this is evidence of tonight, is what we can do when we work together."
Throughout the month breweries will have specials as well, making special beers, holding events and offering exclusive releases. Similarly, local hotels are offering travel packages that include local beer and, on the weekend of Feb. 20 tickets to the inaugural "Shore Craft Beer Fest: Love on Tap" beer festival at Seacrets.
Love on Tap will feature local breweries serving both some of their most popular beers and those specially brewed for the event. For more information about the various local events visit shorecraftbeer.com/events and click on "Craft Beer Lovers Month." A gubernatorial proclamation is slated for later in the month.
For more information, or to arrange coverage of any of the events or interviews with any of the participants call Ann McGinnis Hillyer 410-703-1970.