Criminal acts revealed in second day of Daequan White trial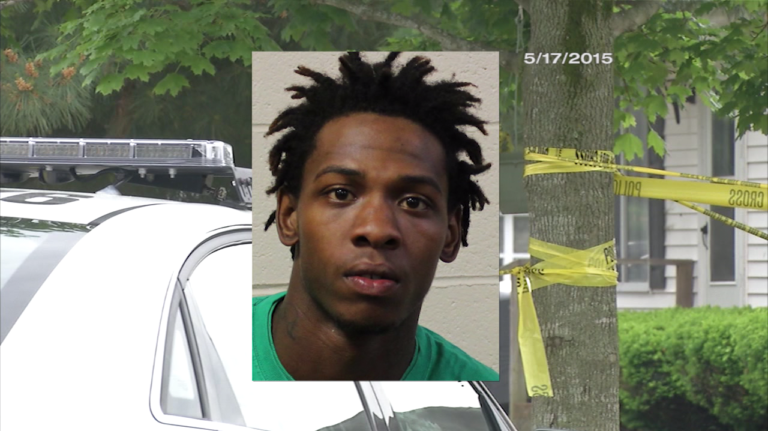 More than ten witnesses testified in the Wicomico County Circuit Court on Monday in Daequan White's criminal jury trial. Those witnesses ranged from the victim's so-called step brothers to law enforcement officers.
Those individuals were setting the scene for what happened before and after the home invasion where Skinner was shot in killed back in May. However, there were two testimonies on Monday that appeared to rock spectators in the courtroom. For security reasons, their names are not included in this article. 
Shaquan Wallace, who prosecutors say was the shooter in the home invasion, used his right to remain silent and refused to testify on Monday.
After he left the courtroom, his former cellmate testified that the two of them had conversations about the shooting while they were both being held at the Wicomico County Detention Center.
The cellmate made a deal with police to wear a wire. He ended up recording Wallace admitting to shooting Skinner and mentioning that Daequan White was in the house at the time of the crime. Another witness of note on Monday, another man who was in jail with the alleged shooter. Apparently they were not in the same cell, but in the same section.
That man said he saw the alleged shooter with notes from Daequan White who was in a separate part of the jail. Apparently the two weren't supposed to have any communication.
The man also testified that the shooter asked him to kill two people for him. One of those people was the cellmate he admitted the crime to and the other was the 13-year-old girl who was a witness to the home invasion.
In court, the witness said he came forward with the information because a child was involved.
Dr. Pamela Southall from the Office of the Chief Medical Examiner also testified on Monday. She explained that Skinner was shot towards the right of his nose at close range. She noted that the bullet traveled through his mouth, fractured teeth, hit two major arteries in his throat, and eventually stopped in the upper part of his back. 
A forensic scientist that works with the Maryland State Police Department was the last person to testify on Monday. She explained she had inconclusive results regarding samples taken from the scene of the home invasion. She said she could not say whether or not Daequan White's DNA was on any of the items taken from the house.