ACLU, NAACP file complaint over Talbot Boys statue decision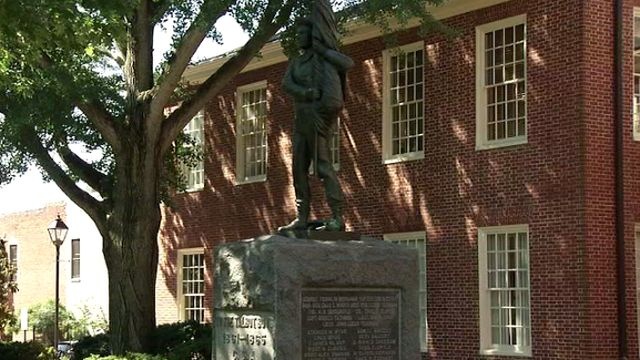 (AP) – The American Civil Liberties Union of Maryland and the Talbot County branch of the NAACP are challenging the way the county decided to keep the Talbot Boys monument honoring Confederate soldiers.
The two groups announced Tuesday in a release that they filed a complaint asking the Open Meetings Compliance Board to rule that the county council violated the Maryland Open Meetings Act. They allege that while the council held public forums on the matter, it didn't provide minutes of closed discussions about it.
County attorney Michael Pullen said by phone Tuesday that he is reviewing the announcement and did not have an immediate response.
The council announced in November that the monument would remain on the county courthouse lawn despite protests. It's the only Civil War memorial on the grounds.