VA Representative Rigell will not seek re-election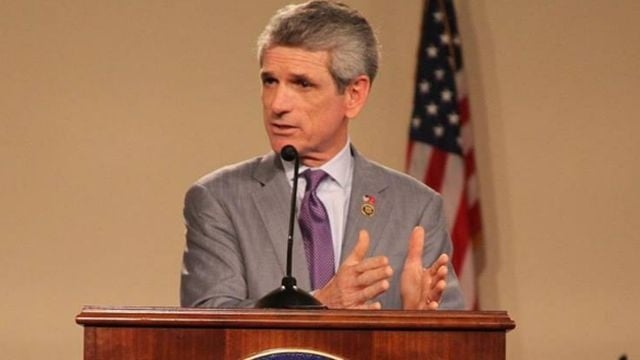 Representative Scott Rigell (R – Va.) announced Thursday he will not seek re-election in the 2016 run for Congress.
A post on Rigell's official Facebook page addressed the Representative's friends and neighbors in Virginia's Second Congressional District, which covers parts of southeast Virginia including Accomack and Northampton counties, and the Newport News and Virginia Beach areas, saying:
"I will not be seeking re-election this November as your representative in Congress. With my family in full agreement, we are confident that my season of public service is to come to a close when my term expires next January. When I make that trip home from Washington for the last time, it will be bittersweet."
That official post was also posted on Rigell's website http://rigell.house.gov/uploadedfiles/lettertothedistrict.pdf.
Virginia Senator Mark Warner offered a statement in the midst of Rigell's announcement. Warner says "Scott Rigell is a friend and a great colleague. I'll miss him, as will the people of the Second District. I thank him for his service and offer my best wishes."