UPDATE: Authorities ID truck driver rescued from Chesapeake Bay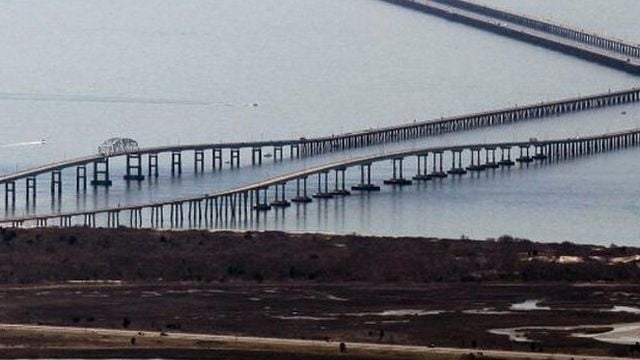 (AP) – Authorities have released the name of a driver whose truck plunged into the Chesapeake Bay.
Chesapeake Bay Bridge-Tunnel Police Chief Edward Spencer says 33-year-old Matthew Killmon of Wachapreague was trying to pass a slower vehicle when he went over the edge of the bridge-tunnel Wednesday.
    
Media outlets report Killmon is being treated at a hospital for a broken arm, facial lacerations and hypothermia.
    
Spencer says an investigation is ongoing.
    
After the truck carrying soybeans went into the bay, the driver was found floating with a piece of debris in 49-degree water. A bridge-tunnel worker tossed the driver a life ring, and he held on for about 40 minutes until rescue crews could reach him.