Three arrested on manufacturing meth charges in Hartly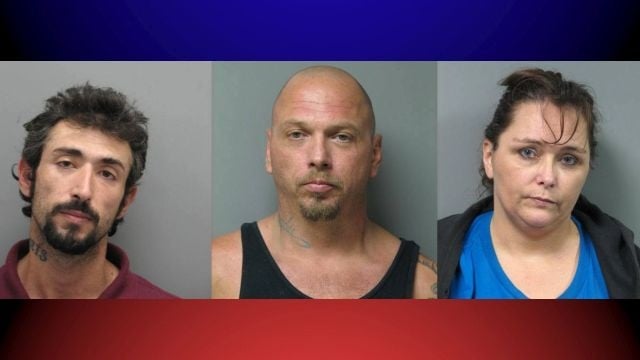 State Troopers say they have arrested three people, after a methamphetamine lab was found in Kent County.
The Delaware State Police Kent County Drug Unit says on Tuesday just after 7:05 PM, they went to a home on Yoder Drive, for a probation check on 34-year-old Jonathan Ditizio. He is apparently on Level 3 probation after a 2014 robbery conviction.
According to the report, as Troopers and Probation Officers were searching Ditizio's bedroom, they noticed 41-year-old James Moore Jr., with an active one-pot meth bottle. Police say after Moore placed it on the floor, they arrested both Ditizio and Moore, along with 46-year-old Lisa Moore, who also lived at the home.
Officials say a search warrant was then secured, and Detectives, with help from DNREC and the Little Creek Fire Department, found equipment and component mixtures of the manufacturing stages of meth, along with key ingredients in making the drug.
Ditizio and both Moores were then charged with operating a clandestine laboratory and conspiracy second degree, and turned over to the Delaware Department of Corrections in lieu of $16,000 secured bond, each.
Police say no evacuations were ordered during the search, as they found that there was no immediate hazard to nearby residents. Yoder Drive however, was reportedly closed for about two hours during the investigation.