Salisbury New Year's celebration pegged to be biggest on Eastern Shore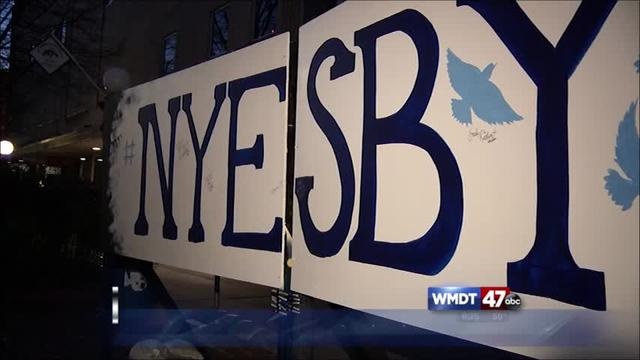 Bigger, brighter, sparklier, and louder.  That's what is pegged for tonight's new year's eve celebration in downtown Salisbury.  It's certainly bigger than years in the past – thousands are expected to show up at the new location – headquarters live.
It is also loud, two bands including the perennial favorite Bonedaddy's are taking the stage to rock in the new year.  As for brighter and sparklier?  While the ball is dropping it is going to shine its sparkle on a brand new volkswagon being given away by Pohanka of Salisbury.
47ABC caught up with organizers of the celebration and they told us that the party is just starting when the clock strikes 12.  Food trucks are lining the streets to keep the crowd fed – and a fireworks show will follow.  The preparation is done – now it's time to welcome in 2016.