Rhodesdale woman charged with murder of Royal Oak man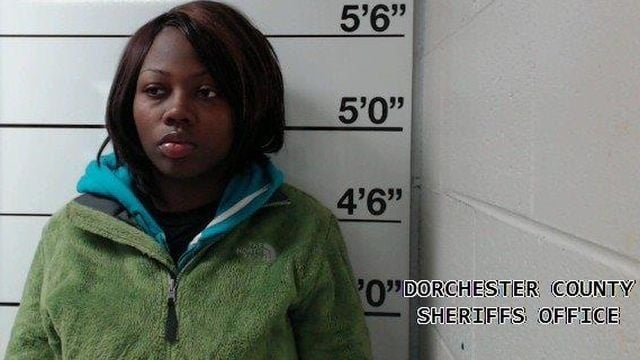 A Rhodesdale woman is facing murder charges, after investigators say she stabbed a Royal Oak man in her home.
On Monday around 11:45 PM, Deputies from the Dorchester County Sheriff's Office say they responded to reports of a stabbing at a home on Rhodesdale-Vienna Road, in Rhodesdale. Once on scene. Deputies say they found 34-year-old Justin Barney, with a single stab wound to the chest.
Dorchester County EMS arrived, and reportedly started treatment, while rushing Barney to Peninsula Regional Medical Center, where he later died.
Investigators say they then arrested 20-year-old Kryshonna Jones, and charged her with first and second degree murder, reckless endangerment, wearing and carrying a dangerous weapon with intent to injure, and first and second degree assault. Jones is apparently awaiting action by a District Court Commissioner.