Worcester County DSS encourage folks to become foster families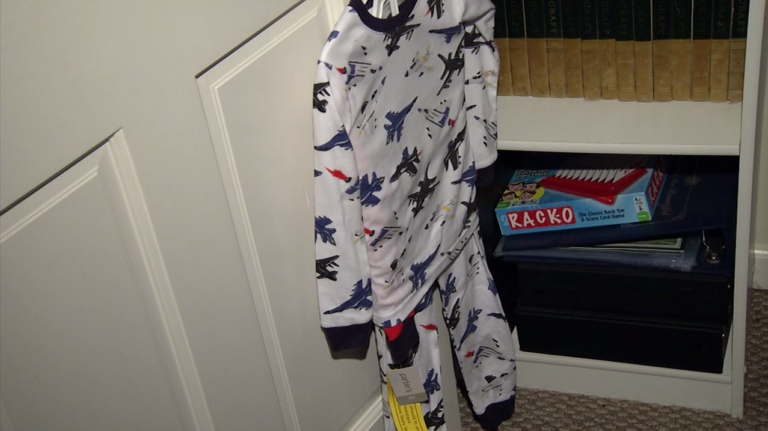 There are more than 300,000 children living in the foster care system in the United States and the Department of Social Services needs more families willing to take them in.
The office in Worcester County reached out to 47 ABC, in the hopes that showing people what foster care is all about, will help get more people involved.
Laura Impink says, "If I could take all of them I would."
Matthew and Laura Impink's daughter Bayleigh is all grown up. However, instead of celebrating the fact that they got one out the door, they're back to changing diapers. They're fostering two young brothers; a three- year- old and a 20- month- old.
Matthew says, "It makes you feel young again. Going back and doing this all over again with two little boys is amazing."
Jami Truitt, a social worker with the Department of Social Services in Snow Hill says they really need families willing to step up like the Impinks to take siblings, or older children.
Worcester County has about 34 children in foster care. With a lack of families willing to take them in, homes are full, and resources are stretched thin.
Truitt goes on, "We do have some youth that are placed in the mid- shore and even some who are in locations around Baltimore."
That's something the Department of Social Services is desperately trying to change. Not only do they want to find the children homes, but they're trying to make their transition smooth by finding foster families close to what the kids know.
The Impink's boys are from the area, which allows them to continue to attend the same daycare they did while they were with their birth family. Any kind of normalcy is important, especially for older children. Laura admits the three year old has had a tougher time than the baby.
She continues, "He goes through a lot more. He's been through a lot more through this whole experience and how they've come into our care."
Matt says, "It's not easy. I won't lie to you about that, but we knew that going in. We enjoy working hard and having these boys just made it fun." 
It's especially fun for their daughter Bayleigh. She didn't grow up with siblings in the house. She says her connection with the boys was "instant."
She continues, "I could quote the Cars movie for you right now if you wanted me to."
If adoption were on the table Laura says she'd love to. However, the goal of fostering is to get the children reunited with their birth family.
She goes on, "We are here to do whatever it takes for that." 
DSS says reunification with the birth family is always the first plan of action for foster children is the state of Maryland.
DSS is federally mandated to work that plan for fifteen months. Once that time has passed, they can look to the court system. Officials plan with the birth family and foster family to address the next step for permanent care, like adoption.
A series of things must be completed to achieve that. For example, people must complete the Parent Resources for Information Development and Education classes, background checks, and protective services clearances, just to name a few.
Truitt says, "We have a number of families in the county that say yes we want to foster. They have since adopted youth who were placed with them because the time frames had passed. They remained open as foster families. Now they do both."
If anyone would like more information on the Foster Care Program in Worcester County, contact the Department of Social Services at (410) 677-6800.