UPDATE: House fire in Rehoboth Beach under investigation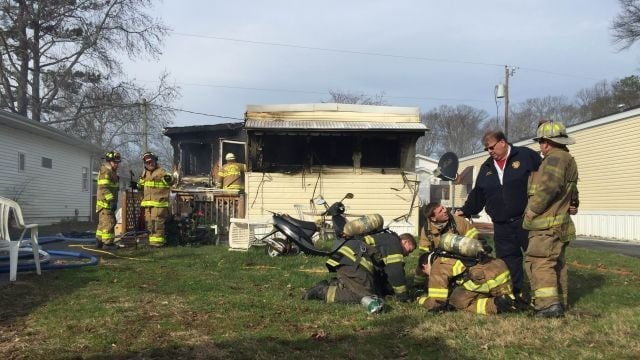 A fire is now under investigation, in Rehoboth Beach. According to an eyewitness from the scene, firefighters battled a fire at this house on Sea Air Avenue on Monday afternoon.
Witnesses tell 47 ABC one woman was living at the house, but she was outside at the time of the fire. We're told fire crews were trying to save a small dog by giving it oxygen, before it was rushed to the animal hospital. The dog was reportedly still under the care of a veterinarian on Tuesday morning.
Details on what caused the fire, and where it began are still not available. We'll bring you the very latest information on this fire as it comes into our newsroom. Stay tuned to 47 ABC and 47ABC.com for the latest.