UPDATE: All clear after suspicious package investigation in Milford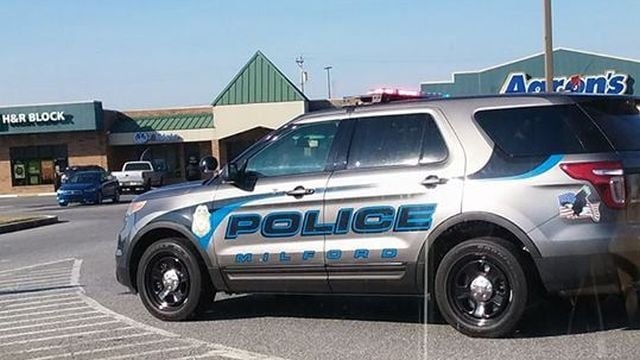 Police in Milford have apparently given the all clear after an investigation into reports of a suspicious package.
Milford Police say just before 11:00 AM on Thursday, Officers responded to Airpark Plaza on North DuPont Highway, after a call came in to one of the businesses in the building, claiming that there was a bomb on the roof. Police say the building was evacuated, and the parking lot closed, during the investigation.
Milford Police say Delaware State Police Aviation checked the property by air, followed by Carlisle Fire Company Personnel checking the roof with several of it's members. Delaware Capitol Police and Delaware State Police K-9s then checked the property as well.
After their inspections, the plaza was deemed safe, and re-opened. Police had asked residents to avoid the area of Route 113 and Airport Road, but that restriction has since been lifted, as well.
Milford Police say they are continuing to investigate the incident, and are asking anyone with information to contact them at 302-422-8081 or Crime Stoppers at 1-800-TIP-3333. Tips can also be submitted online through Milford Police Department's social media.