UMES plays even with GTown in second half, ultimately falls by 19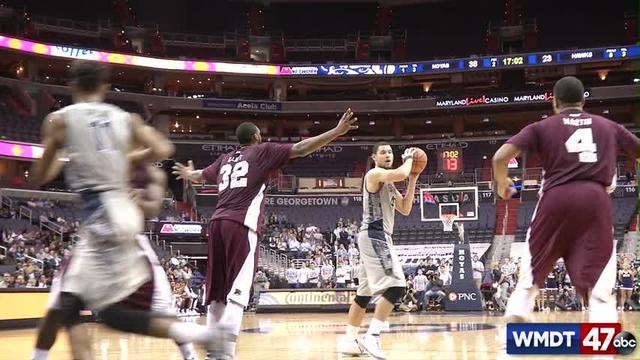 The UMES Hawks cut a 21 point Georgetown lead down to just 11 points with 9:03 to play, and nearly played the Hoyas even in the scorebooks in the second half, ultimately falling 68-49 at the Verizon Center in Washington, DC Tuesday night.
D'Vauntes Smith-Rivera scored a season-high 30 points, going 5-10 from behind the arc, and giving the Hoyas the push they needed, when they needed to get back going.
UMES was outscored 20-9 over the final 9:51 of the first half, and Georgetown went into halftime with a 38-20 lead.
The Hawks never wavered, going on a 12-2 run to get the closest they could in the second half. It was the second-straight win, for the Hoyas, who improve to 3-3 overall. The Hawks fall to 1-5 overall.
Ryan Andino led the Hawks with 16 points off the bench, including 4-5 from 3 point range. Devin Martin finished with 12 points, while big man Dominique Elliott finished with 11.