SU students raise money through class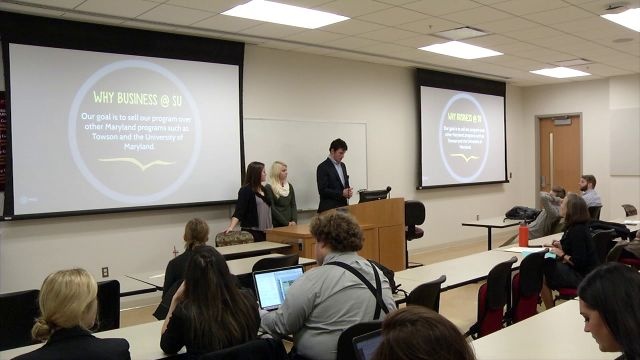 Salisbury University students are learning the ropes when it comes to marketing and doing business in the real world. Paula Morris, professor of the practice of marketing has been leading the classes since 2004 and she says this is purely a hands on learning experience where students get together in groups and do real jobs with real clients.
Some examples include an ugly sweater 5K, donation drives and yoga events. This year Morris says is different because Salisbury University has become the client with two groups working with admissions and one with alumni. This year, they've raised $4,500 for different community organizations. But Morris says this is more than just about the money.
Morris tells 47 ABC, "It's in the doing where they really learn what works and what doesn't work. They learn so much and it's so applicable in the real world I have students come back to me ten years later and they'll talk about the event that they did."
Morris says over the course of the eleven years she's been doing this, her classes have raised over $150,000. Some organizations that benefit from this project include "Operation We Care", "Change for Change" and the Arthritis Foundation.