Star Wars draws increased Christmas day movie crowds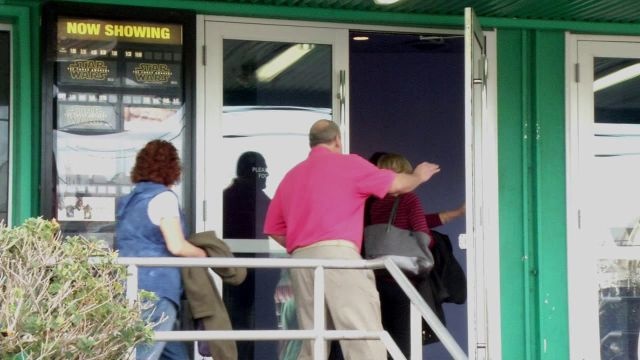 Lines of people headed to the theaters Christmas Day, but not to see movies like Concussion, Joy or Daddy's home that debuted. A majority of them went to see a movie that opened up over a week ago, Star Wars The Force Awakens.
Many movie theaters in the Delmarva area dedicated a majority of their showings to the intergalactic movie, including Fox Sun and Surf Cinema in Ocean City, Md.
"We figured out that we need almost about half our screens to be filled up with Star Wars, obviously that's the top movie by far," said manager Andrew Seyler.
Seyler says that their new all-recliner reserved seating normally draws in big crowds, but that on Christmas Day they had more than double what they did last year, largely in part to Star Wars.
Normally movies that open on Christmas Day make the most money that day, however this year Star Wars is set to take the cake according to boxofficemojo.com.
Seyler said the movie has repeatedly drawn people back to see it again and that he doesn't expect the Star wars hysteria here on Delmarva to end anytime soon.