President of Islamic Society of Central Delaware discusses ISIS's affect on local Muslims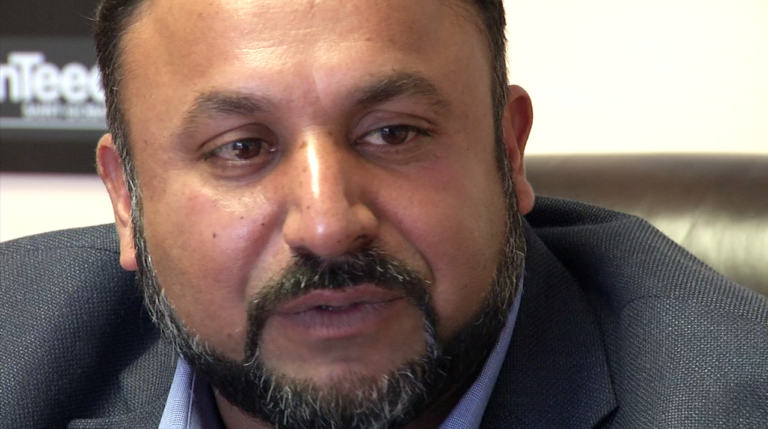 Between the terrorist attacks in San Bernardino and Paris, and a pledge from Donald Trump to ban Muslims from entering the United States, it's clear the threat of ISIS is being felt across America.
The threat is particularly being felt by those of the Muslim faith, like Usman Sandhu. Sandhu has lived in Delaware for 20 years and runs a contracting company. He's originally from Pakistan and travels back periodically.
Sandhu continues, "My middle son actually asked me, he was like, 'Dad are you going this year?' I said. 'I'm not sure. I'm really busy at work actually. I don't know if I can make it or not.' He said. 'I don't want you to go.' I said. 'Why?' He said, 'What if they don't let you back in?'"
Sandhu is also the president of the Islamic Society of Central Delaware. He says trying to ban Muslims from the country is the wrong approach. He believes it fuels the fire for the terrorist group, by pinning them against the U.S.
He goes on, "ISIS. They're thugs, barbarians; you know they have nothing to do with the religion of Islam."
However, Sandhu believes the current stigma against Muslims can't be blamed solely on folks with ideals like Trump. He thinks the Muslim community should step up and make a change. 
He replies, "We need to go to our neighbors and talk to our neighbors. Say, 'Hey man this is who I am and this is what Islam is about.'"
To Sandhu's surprise, others are on board with that plan. Some have no connection to the religion.
Sandhu says, "A lady just randomly called us from Dover. I've never met her. I don't know her. She was like, 'We want to show up to your mosque and show you our support.'" That's what Sandhu says America is about.
He goes on, "They want us to know that we're part of this community, part of this fabric, as they are."
There will be a community rally held at the Islamic Society of Central Delaware in Felton on Friday December 18th, 2015 at 1:45 p.m. The location is 7593 South Dupont Hwy.
We're told the goal of the program is to get people familiar with the Islamic faith and interact with Muslims in their community.