Ocean City men arrested for burglary and destruction of property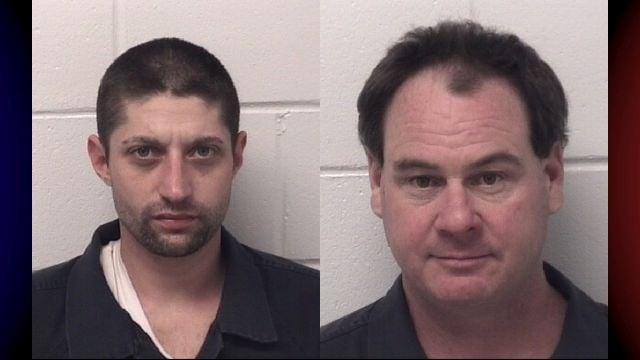 Worcester County Sheriff's Office say they arrested two Ocean City men for burglary, responded to the Captains Galley Restaurant  in Ocean City, Maryland for an alarm on Thursday.  
Once deputies checked the property and discovered that two unknown suspects had gained entry to an outside cooler by breaking the lock. They removed approximately twenty two cases of beer.
The suspects then reportedly went to the second floor of the restaurant and used a box cutter to cut through two vinyl windows of an outdoor tent that covered the second floor deck.
Further using a chair to smash through a large window gaining access to the interior of the restaurant.
Once inside, both suspects apparently removed two cash registers, a bank bag containing an undisclosed amount of money and damaged an interior office door in attempt to gain entry.
The Worcester County Bureau of Investigation was contacted and responded to the restaurant.  Investigators learned the suspects, identified as Tony Leonard Childs and Kenneth James Webb Jr of Ocean City were observed making multiple trips to and from the restaurant carrying cases of beers.
Webb and Childs took the beer to a residency in the area and left the area. The occupants of the residence were contacted and allowed investigators to enter the home where the beer was discovered.
A short time later, Webb and Childs returned to the home and were placed under arrest and  held on $25,000 bond in the Worcester County Jail.