Oakridge Baptist hosts "Santa's Wonderland"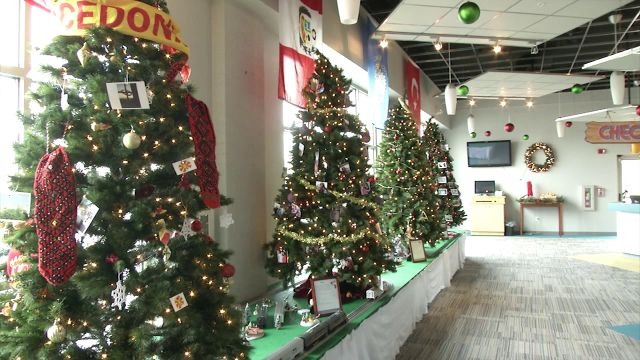 Christmas day is just a few weeks away, but Santa is making a few early appearances here on Delmarva at the Oakridge Baptist church for their "Santa's Wonderland" event.
The church, which is decorated with strands of hanging lights, multiple Christmas trees and several props, has been running this event for three years now. Head Pastor Brian Moss says this free event is to create a passionate, fun family-friendly time to celebrate Christmas and also give parents the opportunity to get their kids engaged in different activities.
Some activities they have available include story time with Mrs. Clause, craft stations, a dress-up photo opportunity, a movie theater that plays classic Christmas movies and a Polar express café with treats and hot cocoa and finally to end the day, a personal photo opportunity with Santa!
47 ABC spoke with Pastor Moss and he says, "What makes Santa wonderland so special is the engagement we have over 220 volunteers. Even this year every year kids come up and say I want to be an elf next year can I get an elf costume – they love the interaction."
The event is going on Friday, December 11th from 5:30 to 8 PM and Saturday, December 12th from 2 to 6 PM. Pastor Moss says last year they hosted over 1,300 people and this year they are expecting double that.