Man wanted for domestic related burglary and strangulation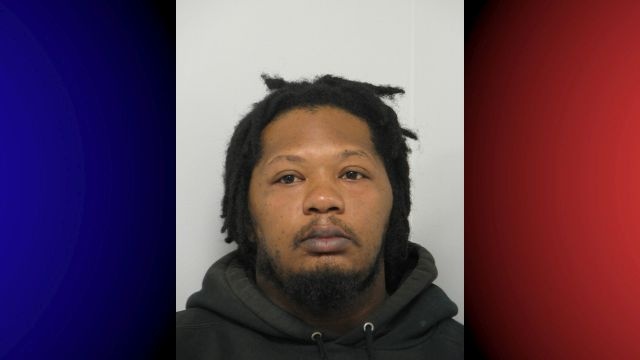 A Wilmington suspect is wanted in reference to a domestic related burglary and strangulation, according to Dover Police.
Police say Robert Moss, 25, was visiting a 25-year-old woman on the 400 block of River Road on Friday afternoon. The visit apparently led into an argument, according to police.
The woman reportedly left the home that afternoon and during this time, police say Moss allegedly continued to call and make several threats to her.  
Just before 5:00 p.m., authorities say Moss returned to the residence and threatened to kill the victim while he stood on the front porch.
We're told Moss then forced the front door to the home open and began choking the victim once he was inside the residence.  A struggle ensued and the victim was able to free herself as Moss ransacked the home.  She reportedly fled to a neighbors home and notified the police.
According to the Dover Police, a 3-year-old child was present in the home during the incident.  
Moss is currently wanted by the Dover Police Department for 2nd degree burglary, strangulation, criminal mischief, endangering the welfare of a child, and terroristic threatening.
The investigation is ongoing and anyone with information is asked to contact the Dover Police Department at 302-736-7111. Callers may remain anonymous. Tips can also be submitted to law enforcement through tip lines maintained by Delaware Crime Stoppers at 1-800-TIP-3333 or on-line at http://www.tipsubmit.com or through the Dover Police Department MyPD Mobile App.