Jury finds Corporal Thomas Webster not guilty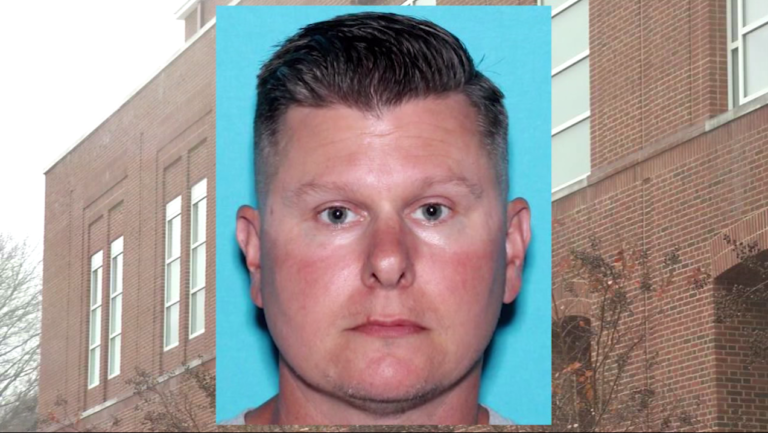 Not guilty. Those were the words of the jury on Tuesday after 15 hours of deliberations on Corporal Thomas Webster's case.
The Dover police officer was facing jail time for allegedly kicking Lateef Dickerson in the face, breaking his jaw. It was all caught on video by a police dash cam.
There was clear disappointment from civil rights activists leaving the court house Tuesday afternoon. There had been a very large community presence throughout the trial with demonstrations and protestors. Many of them believed Corporal Webster was guilty. The officer was facing a charge of second degree assault, which is a felony. The jury also had the option of finding him guilty of third degree assault, which is a misdemeanor. However, they didn't find him guilty of either charge.
James Liguori, Webster's attorney says, "The evidence on tape did not rise to the level the state thought. If you broke it down, you would see those things. The fact of the matter is when you broke it down into milliseconds you could see the gentlemen moving his hands up and down. We all know Tom was in fear."
State prosecutor Mark Denney says, "It is difficult to get 12 people to agree on anything; so no real surprise. We know in a case like this it is difficult to convict a law enforcement officer. It's been difficult for all of us. You guys know we work with police officers every single day, we can't do our jobs as prosecutors without police. If that had been a guilty no one would be celebrating, no one would be celebrating the conviction of a police officer."
Denney saying no one in state law enforcement perhaps would be celebrating, but it's fair to say La Mar Gunn and many others would have been. Gunn is the central branch president of the NAACP who says he was beyond disbelief when the verdict came down. He also said the outcome of this trial will have a major impact on the black community in Dover.
Gunn continues, "This sets us back clearly. I would just challenge the people to continue to have hope. We're not going to stop fighting. We have people here that care. I personally get zero benefit from this, but there are people here who need justice to work. This sends the wrong message."
The prosecution team said they didn't have any regrets about the way they presented this case in court. However we're told they'll be reviewing the defenses final witness for accuracy.