How to navigate last minute shopping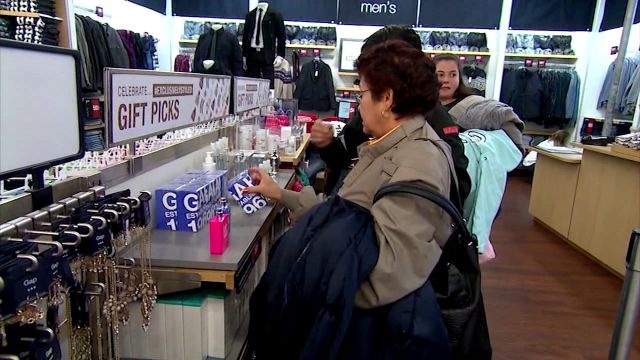 With only a few days left before Christmas last minute shoppers are flocking to stores to make sure they get something for everyone on their list. As of just last week, 60 percent of Americans still had more than half of their holiday shopping to get done according to research firm, the NPD group. That's reportedly up 10 percent from last year.
At Tanger Outlets in West Ocean City, they say many people are coming on their lunch break and the stores are prepared.
"They've hired some additional seasonal employees to help with the crowds," said Alane Emerson, general manager for Tanger Outlets.
Emerson says between 11 a.m. and 2 p.m. are the outlets busiest time during the holidays.
In order to beat the crowds, last minute shoppers tell 47 ABC they have figured out when the best times are to hit the stores.
"Go early, go early as, as early in the day as you can," said one shopper. Another shopper owner agreed saying,"Early in the morning, early in the morning, come early in the morning."
Another shopper said she normally goes during the dinner hours, because she claims everyone's eating, so no one is out shopping.
However, a store employee 47 ABC spoke said that after dinner hours are in fact, the best time to shop.
"Late night is another good time to come, I work here at one of the stores and we're open till nine, ten o'clock on the weekends and there's really nobody here at night so you can get good customer service and get what you need," said Brooke Johnson.
However, if you feel that the crowds are just too much for you to handle, stores like Gap, Nordstrom, Pottery Barn and Amazon are guaranteeing online orders will arrive by Christmas as long as you order before the close of business on the 23rd.